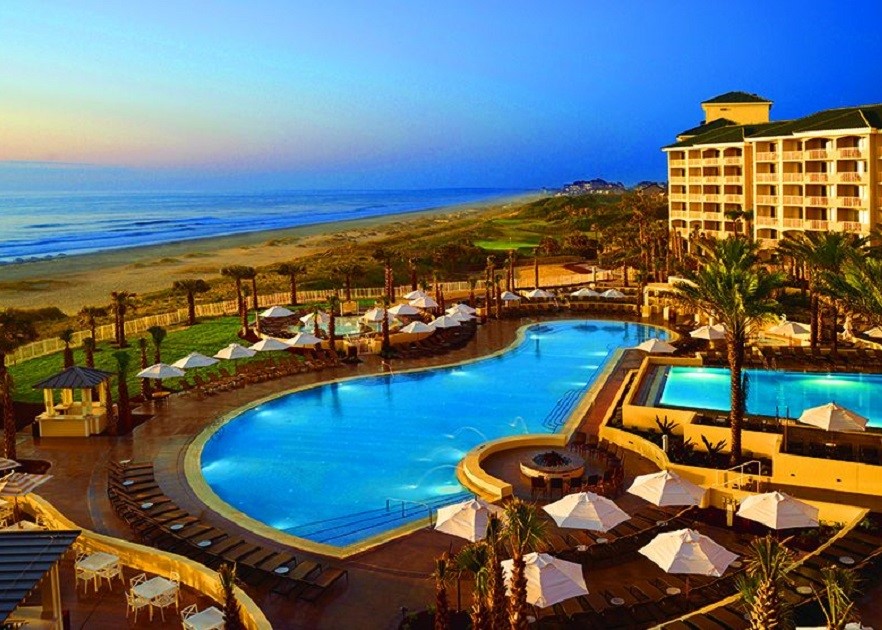 Southern Charm and outdoor adventure await at this Florida destination. The cultural history of Amelia Island is rich and much of it spans back from the 1500s. It has a history of Spanish, French, British and American rule. Amelia Island has been under the control of as many as eight different countries. Today it's a popular holiday destination known for its luxury resorts, golf courses and numerous sandy beaches. Main Beach Park has sand dunes, a boardwalk and public sports and recreation facilities, so much for the entire family to enjoy. Amelia Island is quite small, it's only thirteen miles long and two miles wide, but don't let this fool you there is so much to do at this beautiful destination. More than 10% of the small land area is made up of island park preserves, it's the perfect outdoor adventure for you and your family.
Home to a rare maritime forest ecosystem and unique array of flora and fauna, Amelia Island offers an escape from urban life to the wonders of nature and the sea. If you enjoy golf, you can swing away to your heart's content! There are seven golf courses on beautiful Amelia Island. During the last year of the 19th century, the train depot at the foot of Centre Street opened to travelers whose paths crossed the Gilded Age glory of Historic Downtown Fernandina Beach. Today, the little brick building provides a unique blend of period detail and modern technology and spotlights the activities and experiences Amelia Island has to offer.
Kick off your Amelia Island vacation at the Welcome Center. Let the experienced and friendly staff provide you with up-to-date information on attractions, events, dining, and everything "Amelia". History literally surrounds you as you step inside and explore underneath the eight flags that have flown over Amelia Island and when you take a look at the story of David Yulee, whose statue in front of the Welcome Center is fast becoming one of Amelia Island's most popular places for a photo op. Rediscover simple joys like finding fossilized shark's teeth along the beach, birdwatching through the trees or strolling a trail under a canopy of century-old trees draped in Spanish moss.
Explore concerts, acclaimed restaurants, romantic spots and more on Amelia Island. There are plenty of food options for all eating styles. It's strongly believed that there could be buried treasure in Amelia Island. It's not as far-fetched as it seems! During its early history, Amelia Island's harbor would regularly have hundreds of ships moored and many of these were pirate and privateer ships. Over a 200-year period, Amelia Island attracted the largest concentration of seafaring thieves in America. Some of these pirates were the most famous of all time, including Jean Lafitte, Blackbeard, and Red Legs Greaves. Amelia Island is the birthplace of our modern shrimp industry! The boat-builders of Amelia Island were instrumental in creating the process of shrimping with large nets to haul in large loads of the plump, juicy, delicious crustaceans.