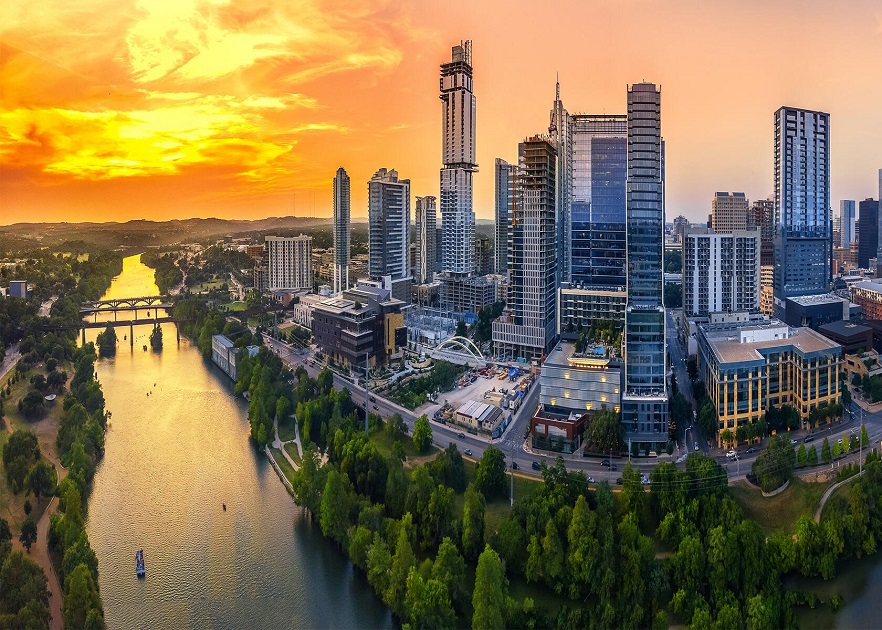 These days Austin is big not only in Texas, but across the world. Somehow, though, Texas' state capital has kept its small-town heart, earning the love with great music and great food. Thanks to the establishment of major cultural events and festivals, a hip food scene, and incubators like Apple, Google, and Facebook fostering the creative community, it's become one of the biggest destinations for travelers. The state's eclectic and wildly popular capital is a magnet for music, food, and new business. Austin has a vibe all its own, not only known as the "Live Music Capital of the World," its offbeat scene gave rise to the city's other motto, "Keep Austin weird"—a way to keep the focus on the independent artisans and entrepreneurs who helped build it into the attraction it is today. Despite the growth, Austin has managed to retain a lot of it's laid-back, easygoing vibe which makes a trip here that much more enjoyable.
Upcoming Conferences
at this Location
Austin's attractions cater to all ages. With an abundance of green space, active travelers can bike in Zilker Metropolitan Park and swim in Barton Springs Pool before an evening of bat-watching at the Congress Avenue Bridge, but that's just the beginning. Home to unique attractions, world-class museums and beautiful outdoor spaces, Texas' capital city has a soundtrack all its own. You can just as easily spend your morning paddling the lake as you can strolling through a celebrated history museum. Other tourist attractions include the red-granite State Capitol, which was modeled after the Capitol Building in Washington, DC; several museums, including the Lyndon Baines Johnson Library and Museum; and numerous attractions on the campus of the University of Texas. Just make sure you save some energy for an evening of live music at a bar or club on Sixth Street.
Austin might be the "The Live Music Capital of the World," but there is plenty to fill your itinerary in between sets. Lace up your sneakers, because most of the best things to do in Austin happen outside. You can stroll public art installations, and visit revitalized waterside parks, natural swimming holes, and a pride of peacocks by day. In the evenings you can watch the famous Austin bat colony fly as the sun sets (everyone has to do it once) by night. You'll still have time to shop for a pair of cowboy boots before a two-stepping dance lesson set to a live show. On any night of the week in this town you'll find a band playing its first-ever gig or veteran act playing its thousandth, wherever you go you're bound to encounter your own chapter of Austin music history.
A wave of talented chefs with Texas-size ambitions and rock-and-roll swagger is turning Austin into the country's next seat for great food, and barbecue is just the beginning. Be sure to bring your appetite when you come to Austin, as you'll quickly find out there's a lot to sip, sample and savor everywhere you go. From craft beers and creative cocktails to melt in your mouth brisket and savory breakfast tacos. Of course, Austin is home to some of the best BBQ joints not only in Texas, but in USA. However, not only famous for its barbecue but also for its inventive Mexican fare, top-notch sushi and a brunch scene to rival the Big Apple's. Eclectic and exciting, the culinary culture in Austin reflects the way the city embraces artistry of every kind. From traditional favorites to brand new edgy spots, Austin's variety of meals is staggering. Just eating here might be called a creative act.