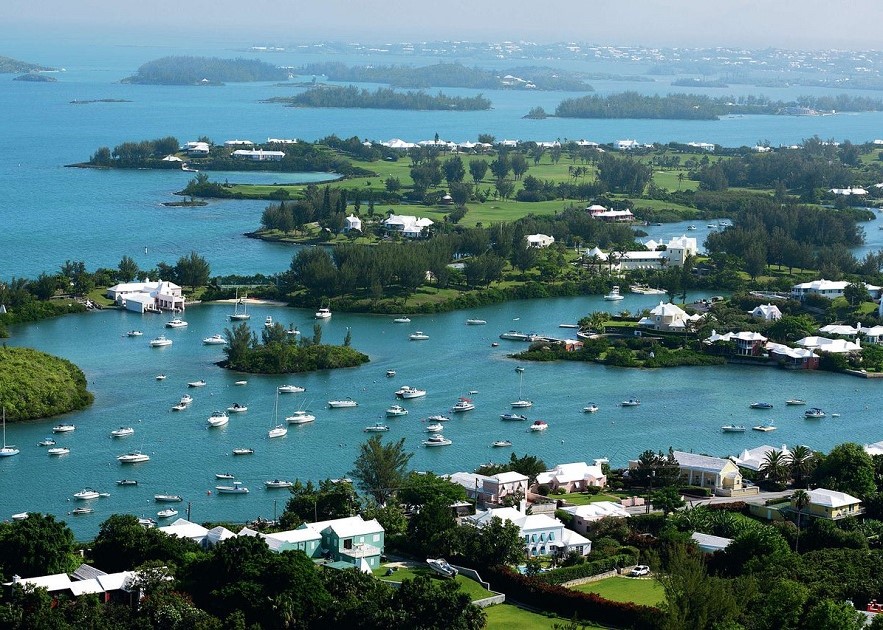 Bermuda is the oldest British colony in the world, with its pastel-colored houses and stately mansions drowning in lush greenery and fragrant frangipani and bougainvillea, Bermuda feels like a refined chunk of rural England lifted into warmer climate. But it's much more diverse than that, with British, North American, African, Portuguese and West Indian influences adding to the unique cultural mixture. And thanks to its sub-tropical climate, Bermuda weather is generally mild year-round so there's never a bad time to visit. An abundance of blue skies and bright sunshine is typical, while gentle trade winds temper the summer heat. Despite its tiny size, just 20 miles by 2 miles, Bermuda offers a picture-perfect getaway with many attractions and things to do. From stunning caves and gorgeous pink-sand beaches to quaint towns and historical museums dedicated to its seafaring history, this British territory makes for a fascinating island vacation.
While most visit the island with the lovely pink sandy beaches in mind, there is a lot more to explore than you can imagine. The Aquarium showcases a wide range of colorful reefs and deep-sea fishes of the north Atlantic, and the complex has a museum and zoo in it. The expansive National Museum at the Royal Naval Dockyard exhibits the rich maritime history, and the heritage of the island since the 17th century – when the island was first inhabited. There are also many historic forts that were built during the British colonial days, amazing natural caves with spectacular limestone formations, and old lighthouses which were once used to help ships navigate out of the treacherous hidden reefs in the Bermuda's waters. These islands don't put on a pretense of being "hip," but they do offer a charming old-school sophistication that's hard to find anywhere else.
Although Bermuda is a tiny island where you can travel from one end to the other in about an hour by a taxi or scooter, the island is packed with so many amazing sightseeing places and tourist attractions. You can spend days travelling around the island exploring the great places of interests. The island is most famous for pink sand beaches like the one at Horseshoe Bay, which also happens to be the most family-friendly beach on the island. Between the beaches, nature reserves, landmarks, museums, markets, and caves, there's no reason for anyone to feel glum. Whether your ideal island getaway includes lounging on breathtaking beaches, snorkeling among vibrant reefs rich with marine life, indulging in luxurious spa treatments, or feasting on world-class cuisine, Bermuda has it all.
It's been said that Bermudian food is as diverse as the island's history and heritage. The flavours of Bermuda blend culinary influences, ingredients and techniques from the Caribbean, British, West African, Native American and Portuguese. From fish chowder infused with black rum and sherry peppers to Portuguese donuts served alongside a traditional codfish breakfast, a sumptuous menu awaits you. The island is rich in culture and delicious seafood, they also have a "dark and stormy" – a local drink made with ginger beer, and dark rum. Sample these classic Bermudian specialties and check out the inventive spins that chefs throughout the island are bringing to the table. A culinary diamond in the rough, Bermuda serves up tastes you'll only find out here.