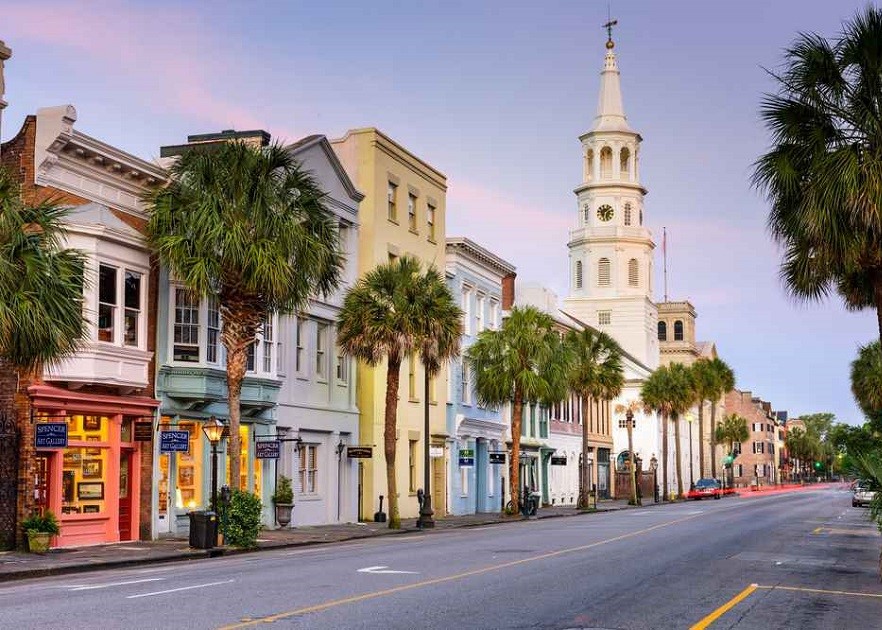 Charleston, the scene of the first shots of the Civil War and fictional hometown of Rhett Butler, is central to the rich history of the Deep South. With its well-preserved architecture, celebrated restaurant community, and mannerly people, it's no surprise the Holy City was recognized as the number one "Small U.S. City" for five consecutive years by Condé Nast Traveler Readers' Choice Awards. Its antebellum charm, distinctive history, and rich culture are ideally explored on foot. Fabulous restaurants, excellent boutiques, and beautiful waterfronts make this one of the most beloved cities in the nation.
Charleston is one of the most popular southern destinations in the country. The districts of the city contain a wide variety of interesting locations and historical landmarks. Highlights include The South Carolina Aquarium on Charleston Harbor, Historic Charleston City Market, The French Quarter, and The Battery. While in Charleston, you can expect to find a rich combination of hospitality and charm resonant of the "Old South." Whether it is the historic houses, churches, or attractions of the Downtown and Historic Districts, the fine cuisine found in the Mount Pleasant District, or any of the alluring landmarks found in this city, expect to be entranced by the romanticism of this southern gem.
Downtown Charleston has a lot to see and do. The area has stood throughout Charleston's history as the cultural capital of the South and is considered by many to be a living museum, with a wonderful variety of family fun experiences and sights. Besides the historic churches, buildings, and landmarks that you'll want to see, there are plenty of opportunities for shopping as you explore the area. Visitors find that Downtown is a convenient starting point for getting to know Charleston, as it is a vibrant combination of old and new, offering diverse attractions suitable for just about anyone.
For a tiny city, Charleston has an amazingly impressive food culture, largely due to a renewed focus on indigenous foods. The farmers, fishermen, and chefs behind the city's multitude of restaurants offer the best of the Low Country in consistently fresh and creative ways. Charleston cuisine is defined by its coastal location and soul food influence, with foods as rich in history as they are in flavor. While classic favorites like shrimp and grits and she-crab soup remain as popular as ever, a host of world-class chefs continue to influence trends in nouvelle cuisine. You won't find a recent "best food cities" list without Charleston high in the ranking. From fine dining to classic southern cuisine and everything in between, this is a true "Foodie's Paradise."