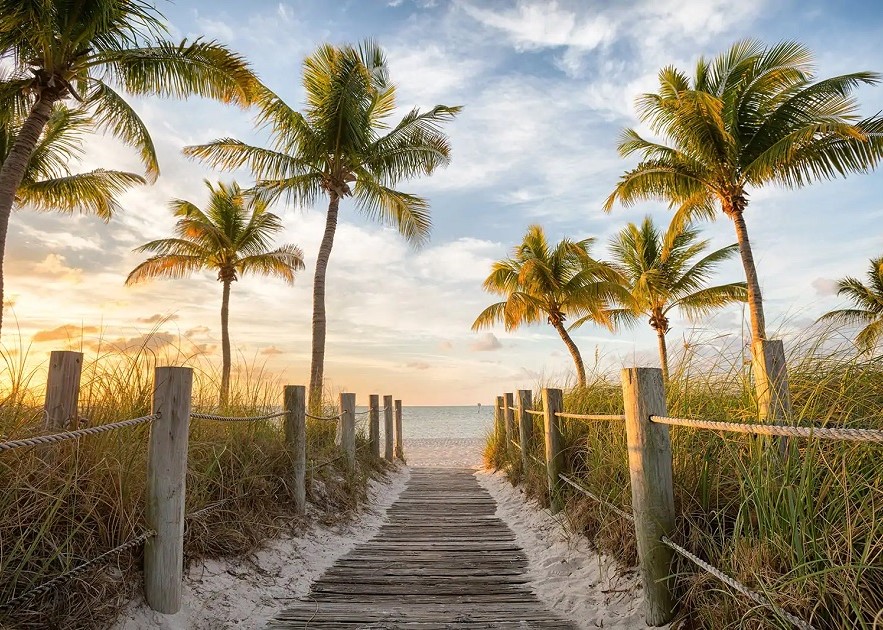 The Florida Keys are synonymous with sparkling turquoise waters, towering palm trees, picturesque white sand beaches and striking sunrises and sunsets. Located in the tropical southeastern United States, the Florida Keys are a top destination for visitors of all ages. Just a short drive from Miami, yet a world away. This string of islands — each distinct in its unique atmosphere and offerings — provides the perfect respite from city life. The drive down to the southernmost point has magnificent scenery, significant historic value and an abundance of recreational opportunities, making it a vacation unto itself. Pick a Key and find the key to paradise, where shorts and flip flops are the required attire and unwinding, recharging and relaxing are a way of life.
Upcoming Conferences
at this Location
The drive from Miami to Key West is one of America's most iconic road trips. The Overseas Highway, the 113-mile stretch of road—a.k.a. U.S. Route 1—that takes vacationers to the southernmost point in the continental U.S. The Highway combines ocean views, 42 bridges, natural wonders and history like no other place.
Your time in the Florida Keys can be as action-packed or as relaxed as you desire. Adventure-seekers can test their skills on a fishing charter. Get up close and personal with tropical fish on a snorkel trip, or dive to explore a famous Florida Keys shipwreck.
On land, Mallory Square provides a one-of-a-kind opportunity to get a better feel of the local culture, attracting hundreds of artists, street entertainers, and visitors each evening.
To truly embrace the diversity of the Florida Keys, it's best to take your time so that you don't miss some of the path's most iconic experiences, like a visit to the undersea park at Key Largo's John Pennekamp Coral Reef State Park, the chance to swim with the dolphins in Marathon, walking along the white-sand beach at Bahia Honda State Park, and meeting the famous six-toed cats at Ernest Hemingway's former home.
With an unbeatable combination of Key lime pie and coral reefs, shipwrecks and stunning sunsets, art galleries and the Atlantic Ocean, the Florida Keys are a flavorful feast for the senses and the soul.
The Florida Keys are well-known for many things such as Fishing, Diving, Beautiful Sunsets and of course Florida Keys foods. Indigenous Florida Keys cuisine incorporates diverse and delicious influences with an abundant array of fish and seafood harvested from local waters. The varied recipes found in the local restaurants reflect a multitude of cultural influences from the Spanish, Bahamian, Caribbean neighbors as well as American cuisine.
There's no denying it: Key lime pie is an essential staple of the Florida Keys. Just about every restaurant here serves the best Key Lime Pie you'll ever taste.
Fans of craft beers, ales, rums and more can find plenty to tempt them in the Florida Keys, with the island chain fast developing a reputation for innovative, high-quality brewing and distilling.