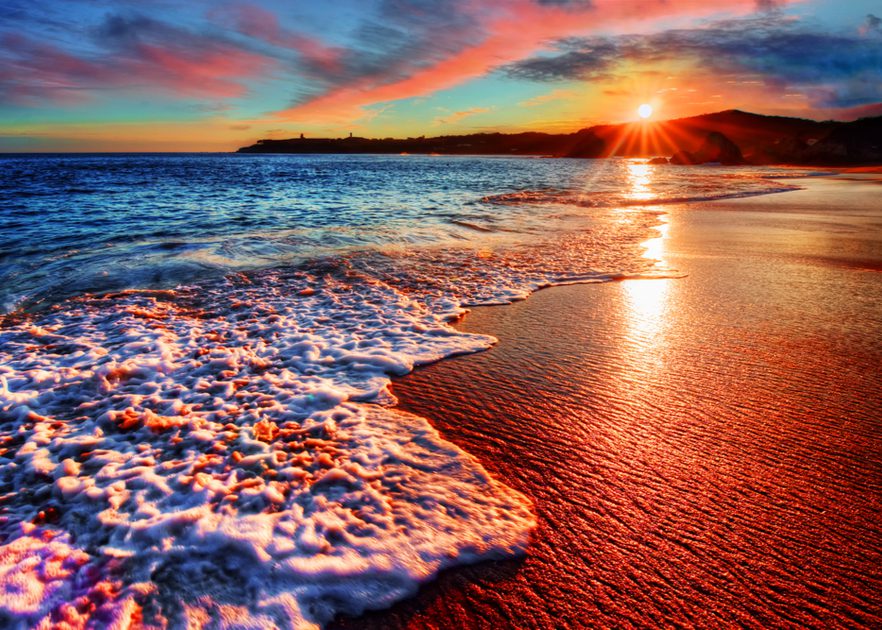 Maui, known also as "The Valley Isle," is the second largest Hawaiian island. The island beloved for its world-famous beaches, the sacred Iao Valley, views of migrating humpback whales (during winter months), farm-to-table cuisine and the magnificent sunrise and sunset from Haleakala. It's not surprising Maui has been voted "Best Island in the U.S." by Condé Nast Traveler readers for more than 20 years.
Immerse yourself in the beauty and wonder of Hawaii's marine life at Maui Ocean Center, The Aquarium of Hawaii. Encounter schooling reef fish, sharks, stingrays, turtles, and experience the world's first virtual encounter with Hawaii's humpback whales in the Humpbacks of Hawaii Exhibit & 3D Sphere.
You can also checkout Atlantis Submarines offering a one-of-a-kind underwater experience off the shorelines of Oahu, Maui, and Hawaii Island, giving guests a close-up view of an array of marine life, exotic tropical reefs and numerous sunken vessels. It's like swimming in a giant aquarium, but staying dry the whole time!
Bring the whole family to Skyline Hawaii hosting thousands of eye-opening and memory-making eco-adventures from thrilling zipline tours over 250-foot waterfalls, to sunrises near Haleakalā's peak, to the illuminating Road to Hana tour.
You can also visit Ali'i Kula Lavender's 13.5-acre farm residing at an elevation of roughly 4000 ft. and home to approximately 55,000 lavender plants and 20 different varieties of lavender as well as an exceptional variety of other plants.
For the outdoor adventure join a naturalist-led hike with extraordinary guides renowned for their knowledge of Hawaiian botany, geology, culture, and history. Enjoy the lush rainforests, stunning waterfalls, majestic Haleakala Crater, heavenly Hana, and more.
Jump in a kayak and escape from the crowds, buses and tour boats and see Maui from the ocean perspective! There you can connect with your friends and family as well as have professional kayak guides take you paddling and snorkeling. You'll see amazing wildlife, enjoy special moments, views and can hear stories of Maui.
Take a day to explore with Redline Rafting through a forbidden coastline formed by Mt. Haleakala's last eruption. Experience close encounters with protected green sea turtles, race across the waves searching for dolphins, and snorkel the crystal waters of the world-famous Molokini Crater.
Maui Surf Lessons are also available and offer private surf lessons, stand up paddleboarding and surfing canoe tours on Maui
Take the wind in your hair with Haleakala Bike Company Inc at Bike Maui, Cruiser Phil Volcano Riders, and Haleakala Ecotours. They offer seven different tours for biking down the volcano, while Bike Maui offers the "Self-Guided" tours and Cruiser Phil's offers "Guided" tours. Fun for the whole family!
As a cultural crossroads, Hawaii's history is unlike any other on earth. Walk in the footsteps of royalty at ancient temples, experience the art of hula and more.
With their bounty of fresh fruits and vegetables, lush upland cattle farms and Pacific waters teeming with sashimi-grade fish, Hawaiian cuisine is a colorful tapestry of tastes and traditions.
​Get a closer look at Hawaii's delicate ecosystem and help keep the islands sustainable for generations to come. Take a taro or coffee farm tour, peruse the Sunshine Markets of Kauai or explore the many botanical gardens throughout the Hawaiian Islands.
Take a visit to the Haleakala National Park spanning 30,004 acres from the coast to its 10,023-foot summit, this park has a larger concentration of endangered species than any other natEncompassing 33,265 acres from the coast to its 10,023-foot summit. Haleakala National Park features the dormant volcano, Haleakala, which hasn't erupted for 400 to 600 years. Visitors can explore the otherworldly summit and watch the sunrise, or visit the Kipahulu District on the east side of the island where waterfalls and pools can be seen.
Bring the family to Iao Valley State Monument, home to the iconic Iao Needle. This is the site of the Battle of Kepaniwai, where the forces of King Kamehameha I conquered the Maui armThe 4,000-acre state park features Iao Needle, a landform that rises 1,200 feet from the valley floor. In 1790, Kamehameha the Great's army defeated Maui forces here, in the Battle of Kepaniwai (the water dam), named after the way fallen warriors blocked the river.
You will find endless opportunity to enjoy the unique Maui culture, history, and fresh cuisine.