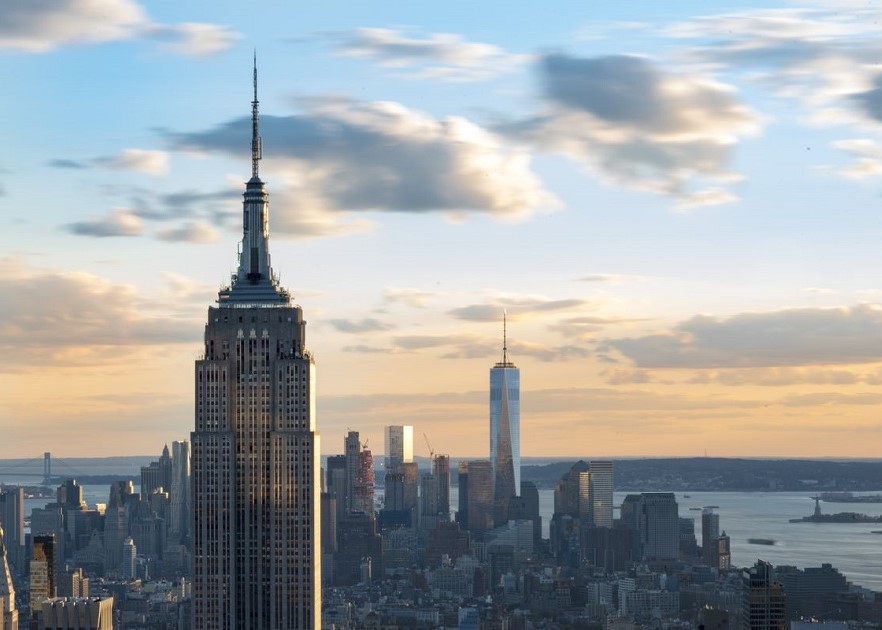 The Big Apple, The City That Never Sleeps, Gotham: whatever its name, New York City has something for every taste and every traveler. From incredible art galleries and museums to some of the world's best restaurants, New York's many offerings are well known to most visitors. Amid Gotham's iconic landmarks and towering skyscrapers, you'll experience a vibrant culture permeating each of the city's distinctive neighborhoods and boroughs. Follow trendsetters to the East Village and Brooklyn to check out indie boutiques, iconic bakeries and trendy coffee shops. Afterward, peruse the racks of the sleek shops lining Fifth Avenue, admire the cutting-edge art collections at the MoMa and the Met, catch a memorable show on Broadway or sit down for a meal at the latest "it" restaurant. The Big Apple successfully blends big city splendor with small-town charm.
Upcoming Conferences
at this Location
There's so much to see and do in New York City – you could spend years here and still not see it all! Discover grand skyscrapers, lush parks and historic landmarks as some of NYC's best attractions. Take in Manhattan's incomparable skyline from the observatory decks at the Empire State Building, Midtown's world-famous art deco landmark. The brilliant lights of Times Square never sleep, stop by for a view that will light up your world. Bethesda Fountain is one of many picturesque gathering spots in "The World's Most Famous Urban Park", Central Park. The interior of the recently renovated neo-gothic church inspires a serious sense of awe at St. Patrick's Cathedral. On the site of the former World Trade Center, the 9/11 Memorial & Museum pays tribute to those killed in the 2001 and 1993 terrorist attacks.
Take a walk through the Met which has nearly 2 million works of art from five millennia of human history. Sail to the Statue of Liberty to see the inspiring monument that has welcomed generations of immigrants to the American shores. Escape the hustle and bustle of busy New York streets to an abandoned rail line turned elevated park The High Line is a westside hot spot is a great place to commune with nature. Go shopping in one of the world's biggest department stores, Macy's provides a quintessential New York City shopping experience. Last but certainly not least, Broadway shows are practically synonymous with New York City, and the word Broadway is often used as shorthand for theater itself make sure to experience one of these great shows while you're here!
It will come as no surprise that somewhere with such diversity would have such diverse food options, take a tour with us through the many cultures each neighborhood has to offer on the island of Manhattan. Looking for something savory? Checkout Harlem which is known for its old school soul food. Or check out the real-deal NYC breakfast which is a greasy bodega with bacon, egg & cheese and can be found at many local spots. Want more options when you dine? Check out Chelsea Market which is always buzzing with excitement. It has easily become the must-see foodie destination in New York City, which proves why it has been going strong for 20 years. Want something more upscale? The Flatiron District is renowned for its fine dining and its world class restaurants, all of these neighborhood restaurants are worth the trip alone. Lastly, don't forget about Brooklyn's World-famous Pizza, cross over the bridge for a slice during your stay.