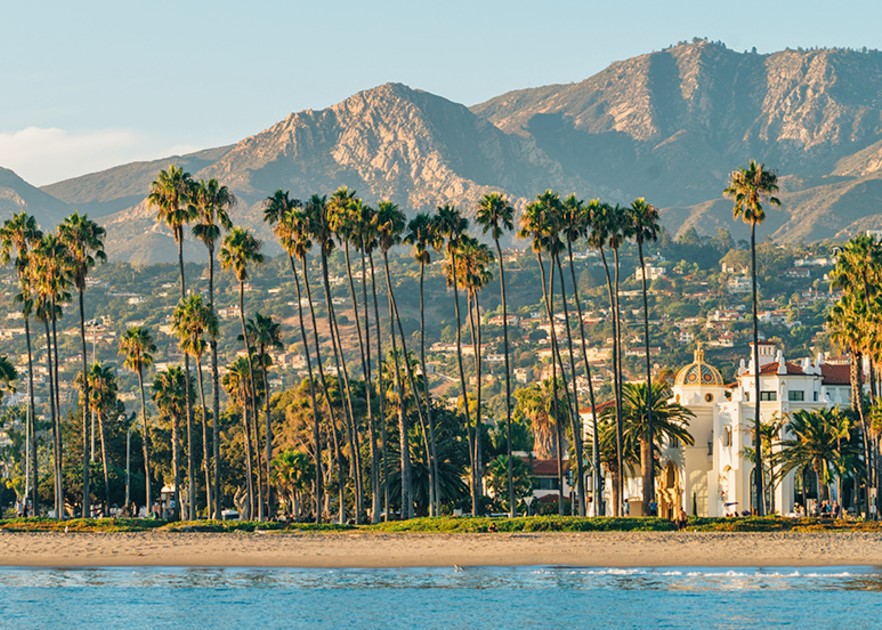 The history of Santa Barbara runs deep, through many cultures, across the Santa Barbara Channel, and throughout the city as it stands today. Culture is around every corner, and as you step into Santa Barbara, it's also a step back in time into early Hollywood or to the very first days of Fiesta. Explore the centuries that established Santa Barbara as a world-class destination, and that give reason to celebrate our brilliant history all year long. Packing for a visit to Santa Barbara? Grab your sunscreen and ditch your raincoat! Few destinations can match Santa Barbara's near-perfect weather year-round, thanks to our unique, south-facing orientation, protective Channel Islands and ideal position just on the central coast of California.
Upcoming Conferences
at this Location
No trip to Santa Barbara would be complete without a healthy dose of shopping. And shopping here comes with its own distinct flair. In Santa Barbara, a day spent shopping could just as easily be billed "exercise," thanks to plenty of walking and fresh air. Then again, you could call it "sightseeing," as the beautiful adobes of State Street and eclectic artistry of the Funk Zone are set against a background of the mountains, the ocean, or a cluster of red-tiled roofs, as though waiting for their close-up. Or you might call what you're up to "exploring," as you wander through Paseo Nuevo, one of Santa Barbara's open-air malls. While Santa Barbara is well known for its expansive, pristine beaches, it has just as much space to offer inland as well. Santa Barbara's beaches and parks are a testament to the city's affinity for fresh air and outdoor fun.
Getting outside is essential in Santa Barbara. The Santa Ynez Mountains offer endless opportunities to hike and bike your way to amazing scenic vistas. The golden ridgelines cascade into the Pacific where you'll find a plethora of activities on the water, including kayaking, surfing, SUP and more, as well as incredible views of the California coastline. On any given day, you'll find pick-up beach volleyball games, people sea kayaking from Stearns Wharf to the Harbor, boats setting sail to go whale watching, and stand-up paddleboarders sliding across the water. Santa Barbara's climate, which boasts over 300 days of sunshine every year, is a huge draw for those looking for some outdoor adventure year-round. Start the day with a hike. Go rock climbing or take a surf lesson. Sail away or hop in an ATV and take an open-air tour. You'll find a wide variety of options for outdoor fun here
You couldn't ask for a more inspiring setting. Nestled between the mountains and the sea, Santa Barbara has always beckoned to those with creative spirit — artists and writers, celebrities, philosophers, anyone with a passion for the arts, culture, and the good life. When it comes to food and drink here, perhaps the hardest choice you'll make is where to dine. Fresh-off-the-boat seafood, Santa Maria-style barbecue, authentic Mexican cuisine and other coastal-inspired creations all pair perfectly with local wines and beers. If you're looking for a new way to discover Santa Barbara, plan an unforgettable foodie feast through town and indulge in unique, creative, and delectable dishes. You'll be hard-pressed to find chain restaurants in our neck of the woods! Dig in and discover new places to dine and drink every time you come to Santa Barbara. Every meal is a reason to celebrate.