St. Pete/Clearwater/Tampa Bay

, FL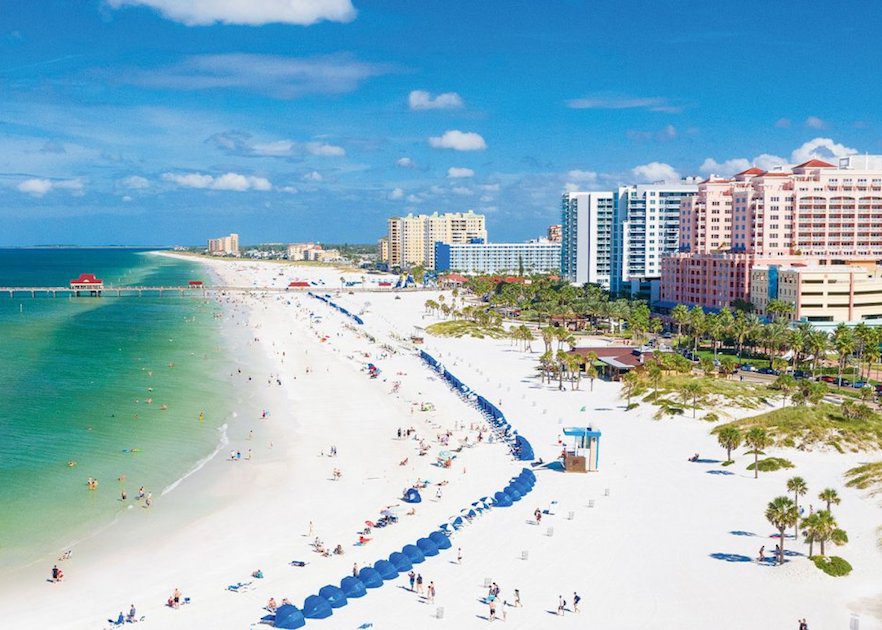 A sparkling gem on Florida's Gulf coast, St. Pete/Clearwater has the perfect ingredients for your best vacation yet: beautiful beaches, vibrant arts, family fun and a superb food and drink scene. It's a place that does its own thing, one that invites you to come do yours.
Home to America's Best Beaches, a vibrant arts community and amazing outdoor experiences, St. Pete/Clearwater is a sunny destination that's just your style.
With sunny weather all year long and communities that love celebrating sports, music, food, nature and more, there's always something good happening in St. Pete/Clearwater. Description Credited to Visit St. Pete Clearwater.
A world-class aquarium with a world-changing mission. A mind-bending geodesic art museum overlooking a tranquil bay. Expansive gardens bursting with vivid blooms. The Southeast's largest waterfront playground in downtown St. Pete. When it comes to attractions, St. Pete/Clearwater has it all.
Description Credited to Visit St. Pete Clearwater.
America's No. 1 Beach. Amazing attractions. Water sports aplenty. The biggest Pride fest in the state. There's never a dull moment in St. Pete/Clearwater – though there's plenty of relaxation on tap if that's what you're looking for. Natural spaces beckon, acclaimed museums enlighten and attractions offer hours of fun up and down the coast. And there's always a time and a place for a little R&R. Your adventures start here.
This place may be so laid-back that flip-flops are the default footwear here, but St. Pete/Clearwater sure has a lot going on. Miles of white-sand beaches promise days of sun-soaked fun. Mind-blowing museums and galleries immerse you in art and culture. Boating, golf and pro sports invite you to partake in the action. Nightlife, events and open-air fests are cause for year-round revelry. Not sure where to start? We get it. Here's a lowdown of all there is to do in St. Pete/Clearwater. Check out bucket-list beaches, the exciting craft beer scene or our signature events, and let your itinerary grow from there.
Description Credited to Visit St. Pete Clearwater.
Is dining out one of your favorite things about vacation? You're in luck in St. Pete/Clearwater: The food scene here is deliciously dynamic – with a mix of legendary restaurants and exciting newcomers. The highlight of nearly every menu? Locally sourced ingredients including fresh Gulf seafood.
With all the sun and fun on tap in St. Pete/Clearwater, you're sure to work up a thirst. Lucky you: This is a locale that loves its libations. Whether you're "day drinking" or "night capping," there's always a place to get a delicious beverage nearby – with alcohol or without. Here's a rundown of top spots for cocktails, craft beer, coffee and much more.
In a sea of destinations offering good craft beer, St. Pete/Clearwater is truly a stand-out. Here, more than 35 locally owned breweries make up what we call the "Gulp Coast" – an incomparable vacation spot where you can sample the unique creations of talented brewmasters. Get our free digital passport and take advantage of rewards and prizes!
Description Credited to Visit St. Pete Clearwater.