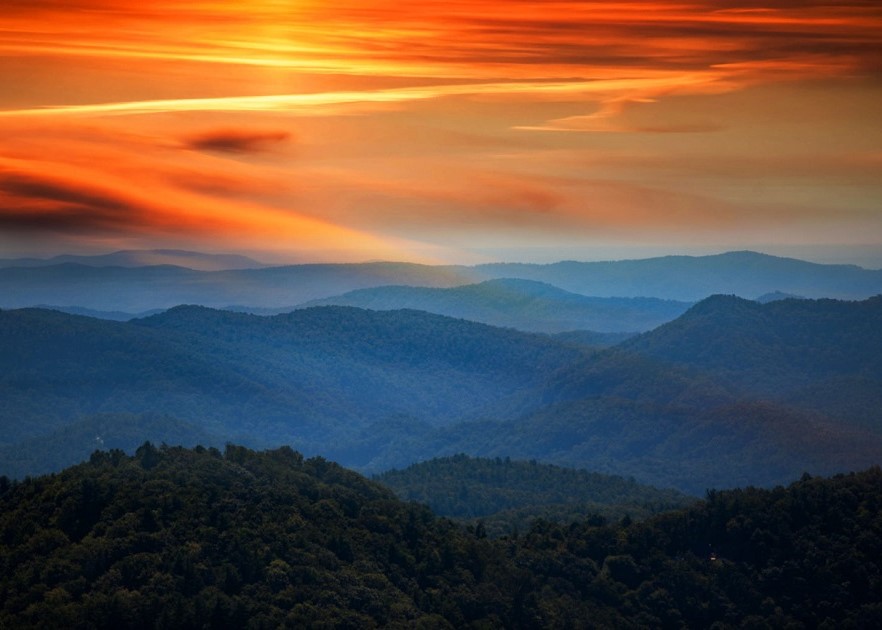 If you are looking for the great outdoors, good food, the best craft beers, the arts, and great music, then Asheville is the place to be. Situated in the heart of the Blue Ridge Mountains, the city is one of America's most vibrant destinations. Named "the best place to live" by many books and magazines, Asheville has a much more cosmopolitan population than most cities of its size (85,000 people in the city; 435,000 in the metro area) and a diversity you won't find in many cities in the South. There's many hippies and hipsters, young-at heart retirees, and alternative-lifestyle seekers. The area boasts a thriving arts community, diverse outdoor adventures, a fun and inviting downtown, numerous historic attractions, and amazing food. Only one hour away is the most visited national park in the USA, the Smokies. Whether you zipline your way through, take in the sights on horseback, or drift along Cove Scenic Loop – a two to four-hour trip that gives you a peek into the surrounding wildlife – Asheville has it all.
Upcoming Conferences
at this Location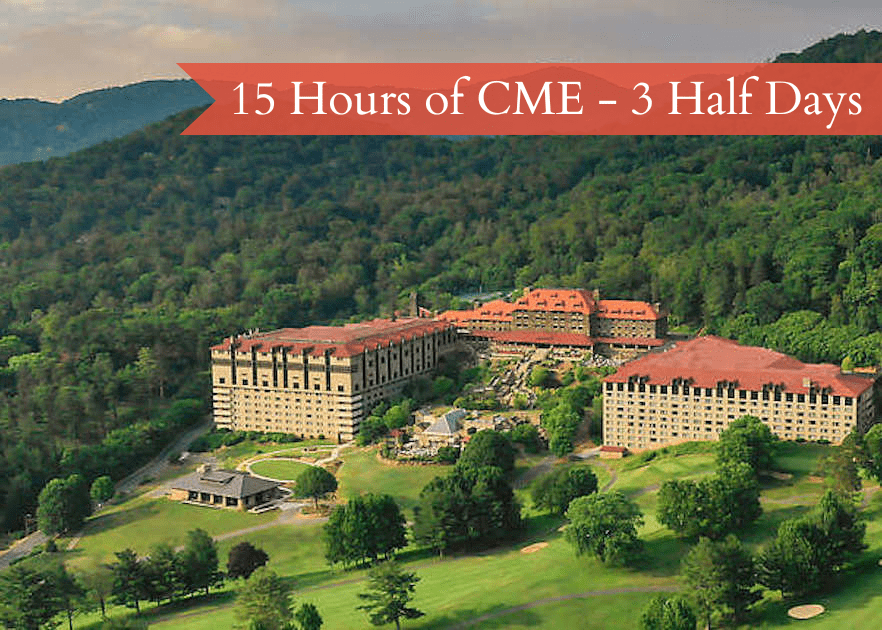 Visitors flock to Asheville for its arts and culture (which rivals that of Santa Fe) and to experience its downtown with myriad restaurants, coffeehouses, micro-breweries, museums, galleries, bookstores, antiques shops, and boutiques. Rolling Stone once called Asheville – the "U.S. Capital of Weird", and with more than 20 micro-breweries and brew-pubs, in addition to, two large national craft breweries opening their East Coast operations here, Asheville also earns the title of Beer City USA. The breathtaking mountain scenery is met with a sophisticated, yet bohemian culture, and provides an ideal backdrop for inspired vacations. The city really comes alive at night with the restaurants, sidewalk cafés, and coffeehouses. We recommend visiting after dark to see the city at its best.
Visit the Biltmore Estate, as well during your visit, be sure to allow enough time to visit the historic winery on Biltmore's estate. Explore the Blue Ridge Parkway it's not a destination – it's an experience. Stop by the Outdoor Adventure Center in Antler Hill Village to explore the many different activities they offer, from biking and carriage rides to Land Rover expeditions, Segway tours, and trail rides. See Fall color like you've never seen it before depending on what time of the year you visit; the fall colors are one of a kind and something like you've never seen before. Visit the Downtown area in Asheville an unmistakable mountain vibe that has beckoned visitors to this region time and again. Lining the streets of this walkable neighborhood you'll find a wide array of independent shops, craft breweries, and some of the best dining options in the southeast.
The dining scene in Asheville runs the gamut from Mediterranean to vegetarian, four-star cuisine to down-home cooking. The city's vibrant restaurant scene goes well beyond its Southern cooking and roots. Expect the extraordinary in Asheville, whether it's organic, hormone-free beef, mountain trout caviar or sweet potato salad. Asheville is a city in western North Carolina's Blue Ridge Mountains. It's known for a vibrant arts scene and historic architecture, including the dome-topped Basilica of Saint Lawrence. The vast 19th-century Biltmore estate displays artwork by masters like Renoir. The Downtown Art District is filled with galleries and museums, and in the nearby River Arts District, former factory buildings house artists' studios. Make sure to check out the culture of this city after you check out the food scene of, course.