Yellowstone / Big Sky

, WY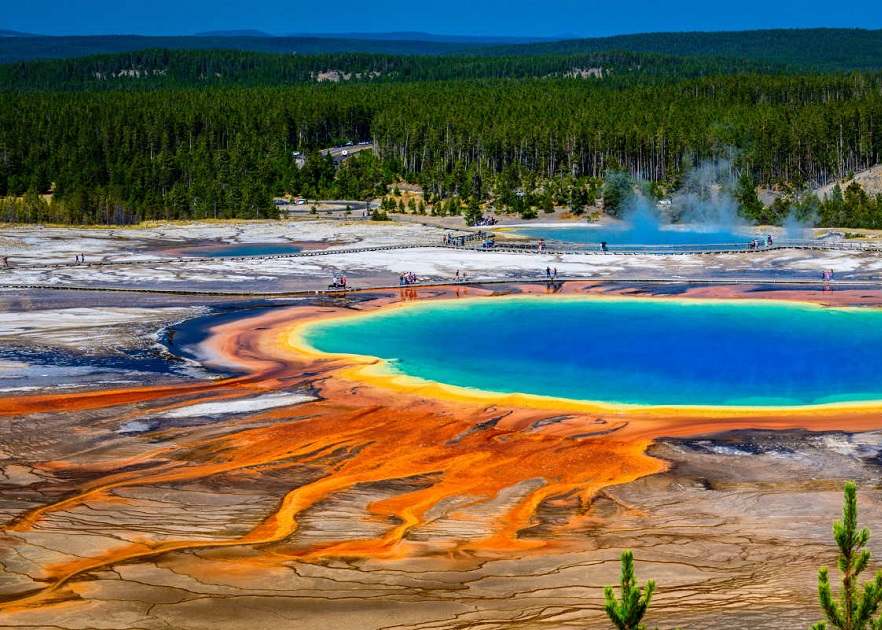 Big Sky is one of the last places in the Rocky Mountains that remains surrounded by vast regions of unspoiled wild lands. Visiting the area of Big Sky, Montana is the definition of getting away. It's no surprise that Big Sky and Yellowstone beckon visitors from around the globe all year long. Summers in the valley bring excellent fly-fishing, horseback riding, and white-water rafting. Don't forget to ride the gondola for some of the most breathtaking scenery in the west. This beautiful scenery may seem familiar— after all, the Gallatin River was the setting for the hit film A River Runs Through It.
Upcoming Conferences
at this Location
In Yellowstone National Park you and your family can Zipline through mountains, take a tram expedition to the 11,166-foot summit of Lone Peak, or try an excursion into the heart of geyser and grizzly country— you might just spot wildlife like elk, bison, moose, bears, beavers, and mountain goats. A variety of activities are available for all ages, group sizes, and skill levels to ensure that everyone gets a unique jumping-off point for a true Yellowstone adventure. Yellowstone National Park is a nearly 3,500-sq.-mile wilderness recreation area atop a volcanic hot spot. Yellowstone features dramatic canyons, alpine rivers, lush forests, hot springs and gushing geysers, including its most famous, Old Faithful. It's also home to hundreds of animal species, including bears, wolves, bison, elk and antelope.
The Big Sky area is a very popular hiking destination during the summer. Hikers and backpackers will experience spectacular mountain vistas, fields of wildflowers, crystal blue alpine lakes, and diverse wildlife all around them. A variety of trails — ranging from fairly flat to challenging overnight trips — are located throughout the Gallatin National Forest. Just to the south of Big Sky, Yellowstone National Park also features a variety of hiking trails, some of which are appropriate for the whole family. When visiting Big Sky during the summer, whitewater rafting of the Gallatin River is a must. The Gallatin River is forced into a narrow canyon directly above Big Sky, making the exciting rapids among the most challenging in the region. Whitewater and scenic raft trips are offered for individuals and families seeking a great way to see wildlife, cool off on a sunny afternoon, and have the time of their lives.
Yellowstone National Park's 2 million acres are home to an incomparable combination of natural beauty, rugged wilderness, majestic peaks and abundant wildlife, as well as, the world's largest concentration of geysers and thermal features. The iconic spots – Old Faithful, Lower Falls and Yellowstone Lake—may be familiar from paintings and photographs, but seeing them in person is a humbling, enthralling experience that visitors can enjoy year-round. That natural bounty yields exceptional food, including bison, huckleberries, chokecherries, morels and some of the best beef in the country, along with local favorites worth a visit.