Dermatology and Gastroenterology for Primary Care
Jun 01, 2023 – Jun 03, 2023
Napa / Sonoma Wine Country - Fairmont Sonoma Mission Inn & Spa
Known as the authentic Wine Country spa and golf resort, The Fairmont Sonoma Mission Inn & Spa features an 18-hole championship golf course and a world-renowned 40,000 square-foot spa. Experience the ultimate elegant oasis at this resort, blessed by natural mineral hot springs in the Sonoma Valley. Larger than the other Wine Country resorts in the area, the Fairmont Sonoma Mission Inn contains 226 guest rooms on its 11-acre campus. The resort features a large swimming pool fed with hot water from the hot springs, a poolside cafe, a full-service spa, and health club, tennis courts, a wine bar, as well as fine dining with complimentary afternoon wine tastings from 4:30 – 5:30 pm daily. Enjoy the heart of Wine Country California, with accommodations and amenities to suit every taste.
Tuition Discount
Past Attendees Save $50: Past MCE Conferences attendees (within the previous three years) automatically receive a $50 discount at checkout.
Bring a Friend or Colleague and Save $50: If you are attending with another healthcare professional you are eligible for a $50 discount.
Overview & Agenda
Dermatology and Gastroenterology for Primary Care – 12 credits 
Overview
This conference is designed to provide primary care clinicians with up-to-date, evidence-based information on commonly encountered issues in Dermatology and Gastroenterology, while suggesting pragmatic approaches to clinical management. The discussion-based format of the conference will encourage audience participation through dynamic lectures, case-based studies, and hands-on workshops. Keynote speakers will present and critically assess recent advancements and industry updates in Dermatology and Gastroenterology with the goal of enhancing the knowledge-base and core competence of attendees. The successful completion of this interactive program diagnosing, treating, and prescribing the most effective courses of treatment, with the ultimate goal of improving patient outcomes.
Target Audience
All Physicians and other Healthcare Professionals seeking clinical information about issues in Dermatology and Gastroenterology.
Speakers
Our presenting national faculty speakers make it their professional goals to enhance the training of primary care clinicians. This Continuing Medical Education program promises to help you learn the most current, best medicine, and techniques for making the diagnosis easier during a 20-minute office visit.
Topics and Objectives
Dermatology
Skin Diseases in Women
Objectives: 1) Describe pregnancy-related skin diseases 2) Understand immunologic skin diseases of concern to women 3) Understand nonmelanoma skin cancers as they relate to women
Cutaneous Viral Infections [30 min]
Objectives: 1) Distinguish cutaneous viral infections from other skin and soft tissue infections (SSTIs) 2) Identify cutaneous viral infections based on the mode of transmission among different patient populations 3) Compare treatment options to minimize complications
Nail Disorders [30 min]
Objectives: 1) Classify the appearance and clinical significance of the most common nail disorders 2) Counsel patients on recommended therapy for nail disorders 3) Relate nail disorders to systemic disease, when applicable
Skin of Color
Objectives: 1) Discuss skin of color characteristics 2) Assess special considerations for common skin disorders 3) Distinguish skin disorders that are more common among individuals with skin of color
Skin Deep: The Cutting Edge of Skin Cancer
Objectives: 1) Examine how UV radiation causes skin cancer 2) Differentiate the main types of nonmelanoma skin cancer 3) Discuss diagnosis of melanoma 4) Identify risk factors, potential recurrence rates, and education for skin cancer prevention
Atopic Dermatitis
Objectives: 1) Examine patients with eczema and/or dermatitis for underlying and related conditions 2) Accurately diagnose the variable presentations of atopic dermatitis in different patient populations 3) Construct an appropriate treatment plan and management options for patients with atopic dermatitis encompassing basic management and treatment of flares
Cutaneous Manifestations of Systemic Disease
Objectives: 1) Evaluate the skin, hair, and nails of the patient for potential manifestations of systemic disease 2) Distinguish allergic reactions to products and/or medications from cutaneous manifestation 3) Recognize the cutaneous manifestations of dermatomyositis, lupus, sarcoidosis, and tuberous sclerosis
Gastroenterology
Celiac Disease: What's in a Name
Objectives: 1) Raise awareness of which patients should be screened for celiac disease 2) Provide the tools necessary to differentiate between gluten disorders
Constipation
Objective: 1) Discuss a symptom-based approach in differentiating between irritable bowel syndrome, chronic constipation and opioid-induced constipation, and how to determine which therapy will work best
GERD and the Role of PPI Therapy
Objectives: 1) Address the epidemic of PPI use 2) Address the necessity and the safety of medications 3) Update the primary care providers on common conditions, which may have potential risks of malignancy
Colon Cancer 2023 Update
Objectives: 1) Increase compliance with colon cancer screening in general population 2) Review available colon cancer screening tests and the latest guidelines
What to Do With All the Cysts
Objectives: 1) To be able to differentiate benign from malignant findings on imaging 2) To be able to tailor further surveillance and therapy based on these findings
How to Approach Liver Enzyme Elevation
Objectives: 1) Be able to differentiate hepatocellular from cholestatic changes 2) Interpret hepatitis B labs 3) Educate the provider on how to proceed once findings are present and how to risk stratify these findings
Please Note: Content is subject to change without notice. Please refer to the activity website for the most current information.
Program Schedule
Fairmont Conference Pavilion
Snacks and Beverages for Registered Attendees
Check-In Opens at 1:00 PM
Fairmont Conference Pavilion
Continental Breakfast for Registered Attendees
Fairmont Conference Pavilion
Continental Breakfast for Registered Attendees
Accreditation
Accreditation Council for Continuing Medical Education – ACCME
MCE Conferences is accredited by the Accreditation Council for Continuing Medical Education (ACCME) to provide continuing medical education for physicians.
MCE Conferences designates this live activity for a maximum of 12 AMA PRA Category 1 Credits™. Physicians should claim only the credits commensurate with the extent of their participation in the activity.
ABIM MOC Recognition
Successful completion of this CME activity, which includes participation in the evaluation component, enables the participant to earn up to 12 (part II) MOC pointsin the American Board of Internal Medicine's (ABIM) Maintenance of Certification (MOC) program. Participants will earn MOC points equivalent to the amount of CME credits claimed for the activity. It is the CME activity provider's responsibility to submit participant completion information to ACCME for the purpose of granting ABIM MOC credit.
American Academy of Family Physicians – AAFP
This live activity is being reviewed and will be acceptable for up to 12 Prescribed credits by the American Academy of Family Physicians. AAFP Prescribed credit is accepted by the American Medical Association as equivalent to the AMA PRA Category 1 credit toward the AMA Physicians Recognition Award. Physicians should only claim credit commensurate with the extent of their participation in the activity.
The College of Family Physicians of Canada – Mainpro-M1
The American Academy of Family Physicians (AAFP) is the accrediting body for family medicine continuing medical education (CME) in the United States of America. CFPC members who complete any live CME/CPD program accredited by the AAFP for Prescribed credit can claim the equivalent number of Mainpro-M1 credits. Canadian
American Osteopathic Association – AOA
CME activities approved for AAFP credit are recognized by the AOA as equivalent to AOA Category 2 credit.
American Academy of Physician Assistants – AAPA
AAPA accepts Category 1 CME approval from the AAFP.
American Association of Nurse Practitioners – AANP
AAFP Prescribed Credits are accepted by the AANP.
American Nurses Credentialing Center – ANCC
According to the ANCC, the continuing education hours approved by the AAFP meet the ANCC-accredited CNE criteria.
Pharmacology Credits
This course is being reviewed and will be acceptable for up to 12 CE credits; please verify with your Medical Board which hours may be applied toward Pharmacology credit.
Hotel Accommodations
Lodging Reservations – To book your lodging please Click Here. If you need assistance, please contact our office at info@mceconferences.com.
Please note: Room categories are based on availability at the time of request.
Accommodations: The Fairmont Sonoma Mission Inn & Spa offers accommodations and amenities to suit every taste.
Fairmont Room – $469 (Plus Applicable Taxes and Fees) This charming, 259 sq. ft. newly renovated Fairmont room is located in the main building and captures the flavor of the Wine Country lodging through a Provence-style decor and beautifully redone tile and marble baths. These rooms offer Garden, courtyard, or surrounding neighborhood views. Bedding Options: one king or one queen bed. Note: Room categories are based on availability at the time of request.
Deluxe Room – $519 (Plus Applicable Taxes and Fees) are 368 sq. ft and offer beautiful garden views. These rooms are a marriage of urban luxury meets California relaxed elegance, modern sophistication, and a transitional mix of styles combined with Wine Country sophistication. King-bedded rooms feature a generous double-sized walk-in shower, while the two Queen-bedded rooms showcase a shower/bathtub combination. Note: Room categories are based on availability at the time of request.
Amenities – The resort fee has been discounted to $29 per night (originally $49 per night) for MCE Conferences attendees. The following amenities are offered: Unlimited basic internet access in guest rooms and resort public areas, wireless and wired (Fairmont President's Club members receive an upgrade to premium speed internet access), Including local and toll-free telephone calls, Complimentary self-parking, On-site shuttle service to Sonoma Plaza, Sonoma Golf Club (based upon availability), Sparkling wine arrival, Wine Country welcome bottle of wine (in-room), Daily lobby wine tasting (pouring Sonoma and Napa's finest) 4:30pm-5:30pm, Complimentary coffee & tea daily in the lobby 6:00am-11:00am, Access to hotel pool (excluding Willow Stream Spa), Docent-led daily hikes (please refer to Seasonal Activity Guide for complete schedule and hike descriptions), Daily fitness classes (please refer to Seasonal Activity Guide for complete schedule), Business kiosk access (boarding pass printing and internet access), Bike and golf club storage, Complimentary access to thousands of newspapers & magazines including the USA Today, The Washington Post, etc. via Press Reader.
Additional Lodging Information
Additional Guests: There is no extra charge for children up to and including the age of 18 years who share the room with their parents. Additional Guests beyond double occupancy (Ages 19 and up) Sharing the Room: $50 Per Night. Maximum Occupancy: 3 Adults Per Room
Taxes: Currently room rates are subject to the following taxes: Occupancy Tax at 12%, County Assessment Tax at 2%, California Tourism Assessment Tax at 0.25%. All taxes are subject to change.
Resort Fee: Reduced to $29.00 from the regular $49.00 per room per night plus tax.
Parking – Self-parking is complimentary for MCE Conferences Attendees staying onsite. Valet Parking ($39.00 per vehicle, per night or $20 for hybrid vehicles; $10 for day use parking)
Lodging Deposit – A Credit Card is used at the time of booking to guarantee your reservation. Balance due to the hotel upon arrival.
Lodging Cancellations – Terms and conditions as per MCE's room allotment agreement with conference lodging venue:
Cancellation made 31 days or more prior to arrival: A full refund will be issued.
Cancellation 30 days or less prior to arrival: No refunds will be issued.
No-shows and early departures are considered a cancellation: No refunds will be issued.
All lodging cancellations must be made directly with the lodging venue. Please refer to your lodging confirmation for contact information and policies.
Register & Book Your Lodging Early! The MCE reduced room rates will be available to registered attendees up until April 24, 2023 (based on availability). Our allotment for reduced room rates may sell out before this date. We urge you to secure your lodging reservation as early as possible. Reduced rates will also be offered for 3 nights pre and post-program dates (based on availability).
Room Reservation Guidelines – The lodging reservation link has been created for the MCE Conference continuing medical education program, and only guests that are registered for this CME conference are eligible to use this site in order to access discounted rooms and/or theme park tickets (if applicable).
Attendees must register within (7) seven days of booking MCE discounted lodging to avoid cancellations or increased nightly rates (depending on Hotel/Resort policy).
We allow a maximum of 2 room reservations per registered attendee, based on availability and rates at the time of booking.
Rooms and/or tickets (if applicable) cannot be purchased for the purpose of, or with the intention of being resold.
All reservations must be made under the registered attendee's name, as all reservations and ticket orders (if applicable) will be audited against the CME program registration list. Should it be necessary, we reserve the right to contact you to request proof of registration. If it is discovered that the reservation and/or ticket order is not for an MCE Conferences participant, the reservations and/or ticket order may be canceled or modified based on the Hotel/Resort policy, and deposits may not be eligible for a refund.
Please note: In order to provide a quality and interactive CME program, MCE Conferences will limit the number of registrations per conference.
Additional Travel Information
Airport Information
San Francisco International (SFO)
Distance: 56.3 miles
Time: 1 hour 18 minutes
Oakland International (OAK)
Distance: 56.6 miles
Time: 1 hour 11 minutes
Sacramento International (SMF)
Distance: 76.4 miles
Time: 1 hour 26 mins
Sonoma County Airport (STS)
Distance: 36.0 miles
Time: 47 minutes
San Jose International Airport (SJC)
Distance: 84.7 miles
Time: 1 hour 37 minutes
Airport Transportation – To make your airport transfer reservation, please click on the following links:
Sonoma Taxi: 707-889-1266 Click Here
Napa Airporter: 707-252-1900 Click Here
Please Note: In order to receive 15% off both portions of your Groundlink trip, guests will need to book each way separately.
Car Rental – To make your discounted car rental reservation, please click on the following links:
(please note: car rental company availability may differ based on airport/ destination)
Special Assistance – MCE's policy is to comply with the Americans with Disabilities Act. If special arrangements are necessary for an individual with a disability to attend a conference, please contact our office at 1-888-533-9031.
Please Note: MCE is not associated with the third-party services listed herein and shall not be liable for any services of such third party providers.
Other Upcoming
Conferences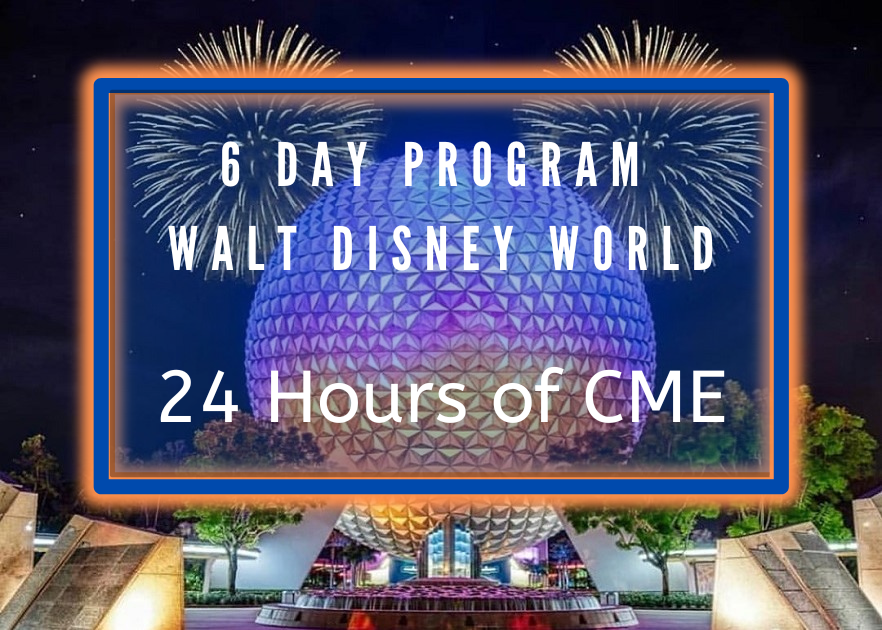 What Are You Waiting For?
Register Early! In order to provide a quality and interactive CME program, MCE Conferences will limit the amount of registrations per conference. Some conferences may have a lower registration limit due to the destination logistics and lodging availability.