Endocrinology and Women's Health for Primary Care
Mar 26, 2023 – Mar 28, 2023
Walt Disney World - Disney's Yacht & Beach Club Resort
Now offering 24 Hours of CME at our back-to-back MCE programs at the Disney Yacht and Beach Club Resort over the March 26th-April 1, 2023 week. Receive $100-200 in savings on your CME registration costs in addition to Past Attendee and Attending With Another discount opportunities when registering for both events.
To register for both events and save CLICK HERE.   
This New England-style Disney Deluxe Resort is located by the gentle waters of 25-acre Crescent Lake. Enjoy the white-sand beach, or soak in 3 quiet crystal pools and 7 spas scattered across the Resort's grounds on your divine seaside holiday. Crescent Lake is the site of lively family activity—its' surface dotted with rented watercraft and catch-and-release fishers. Discover a life-size shipwreck, pools, lagoons, and more at Stormalong Bay—a 3-acre water wonderland. Climb the mast and zip down one of the highest hotel waterslides at Walt Disney World Resort. Catch currents on an inner tube in the lazy river, unwind in one of 3 whirlpool spas and relax on the elevated tanning deck. Disney's Yacht and Beach Club Resort is walking distance to Epcot and a convenient boat ride to Disney's Hollywood Studios.
(You can find theme park information, conference attendee discounts and ticket purchase links in the "Additional Travel Information" section below)
Tuition Discount
Past Attendees Save $50: Past MCE Conferences attendees (within the previous three years) automatically receive a $50 discount at checkout.
Bring a Friend or Colleague and Save $50: If you are attending with another healthcare professional you are eligible for a $50 discount.
Overview & Agenda
Endocrinology and Women's Health for Primary Care – 12 Credits 
Overview
This conference is designed to provide primary care clinicians with up-to-date, evidence-based information on commonly encountered issues in Endocrinology and Women's Health Medicine, while suggesting pragmatic approaches to clinical management. The discussion-based format of the conference will encourage audience participation through dynamic lectures, case-based studies, and hands-on workshops. Keynote speakers will present and critically assess recent advancements and industry updates in Endocrinology and Women's  Health with the goal of enhancing the knowledge-base and core competence of attendees. The successful completion of this interactive program diagnosing, treating, and prescribing the most effective courses of treatment, with the ultimate goal of improving patient outcomes.
Target Audience
All Physicians and other Healthcare Professionals seeking clinical information and updates in Endocrinology and Women's Health for Primary Care.
Speakers
Our presenting national faculty speakers make it their professional goals to enhance the training of primary care clinicians. This Continuing Medical Education program promises to help you learn the most current, best medicine, and techniques for making the diagnosis easier and quicker during a 20-minute office visit.
Topics and Objectives
Endocrinology
Approach to Abnormal Thyroid Function Tests and Imaging
Objectives: 1) Identify and manage cases of hypothyroidism and hyperthyroidism 2) Understand the approach to management of a thyroid nodule
Type 2 Diabetes: A Practical Comprehensive Approach for the Primary Care Practitioner
Objectives: 1) Distinguish Type 1 from Type 2 diabetes 2) Understand basic pathophysiology of Type 2 diabetes 3) Learn how to pick specific agents to treat Type 2 diabetes to target pathophysiologic defects
Workup and Treatment of Hypercalcemia, Including Primary Hyperparathyroidism
Objectives: 1) Understand the workup of PTH and non-PTH-mediated causes of hypercalcemia 2) Review the indications for parathyroid surgery 3) Understand unusual causes of hypercalcemia
Hypogonadism: Fact or Fiction
Objectives: 1) Identify cases of testosterone deficiency 2) Review the workup of hypogonadism 3) Review treatment options for hypogonadism
Osteoporosis Update: Diagnosis and Treatment
Objectives: 1) Understand the approach to the diagnosis of osteoporosis 2) Learn how to properly select and use the correct therapeutic agent 3) Understand the proper sequence of therapeutic agents to manage osteoporosis
Workup and Treatment of Hirsutism and Polycystic Ovary Syndrome (PCOS)
Objectives: 1) Learn how to perform a proper workup of hirsutism 2) Understand the cardiometabolic complications associated with PCOS 3) Understand various individualized therapeutic approaches to patients with PCOS
Women's Health 
Abnormal Uterine Bleeding
Objectives: 1) Describe common causes of abnormal uterine bleeding 2) Describe an appropriate work-up of abnormal uterine bleeding 3) Describe which patients with abnormal uterine bleeding are at increased risk for malignancy
Cervical Cancer Screening: Pap Smear Triage Update
Objectives: 1) Describe screening recommendations for cervical disease 2) Describe triage recommendations 3) Describe treatment of cervical disease
OB/GYN Risk Management Case Studies
Objectives: 1) Describe common causes of women's health-related litigation 2) Describe strategies to reduce the risk of litigation 3) Describe the importance of documentation to reduce the risk of litigation
Menstrual Migraine
Objectives: 1) Describe the evaluation of migraine headaches 2) Describe hormonal effects on migraine headaches 3) Describe treatment options for migraine headaches
Uterine Fibroid Update
Objectives: 1) Describe the diagnosis and treatment of uterine fibroids 2) Describe the efficacy and safety of uterine fibroid embolization 3) Describe medications being studied for fibroid therapy
Exercising in Pregnancy
Objectives: 1) Describe maternal effects of exercise 2) Describe fetal effects of exercise 3) Describe recommendations for scuba diving and high-altitude exercise during pregnancy
Please Note: Content is subject to change without notice. Please refer to the activity website for the most current information.
Program Schedule
Disney's Yacht Club Resort
Breakfast for Registered Attendees
Check-In Opens at 7:00 AM
Disney's Yacht Club Resort
Breakfast for Registered Attendees
Disney's Yacht Club Resort
Breakfast for Registered Attendees
Accreditation
Accreditation Council for Continuing Medical Education – ACCME
MCE Conferences is accredited by the Accreditation Council for Continuing Medical Education (ACCME) to provide continuing medical education for physicians.
MCE Conferences designates this live activity for a maximum of 12 AMA PRA Category 1 Credits™. Physicians should claim only the credits commensurate with the extent of their participation in the activity.
ABIM MOC Recognition
Successful completion of this CME activity, which includes participation in the evaluation component, enables the participant to earn up to 12 (part II) MOC pointsin the American Board of Internal Medicine's (ABIM) Maintenance of Certification (MOC) program. Participants will earn MOC points equivalent to the amount of CME credits claimed for the activity. It is the CME activity provider's responsibility to submit participant completion information to ACCME for the purpose of granting ABIM MOC credit.
American Academy of Family Physicians – AAFP
This live activity is being reviewed and will be acceptable for up to 12 Prescribed credits by the American Academy of Family Physicians. AAFP Prescribed credit is accepted by the American Medical Association as equivalent to the AMA PRA Category 1 credit toward the AMA Physicians Recognition Award. Physicians should only claim credit commensurate with the extent of their participation in the activity.
The College of Family Physicians of Canada – Mainpro-M1
The American Academy of Family Physicians (AAFP) is the accrediting body for family medicine continuing medical education (CME) in the United States of America. CFPC members who complete any live CME/CPD program accredited by the AAFP for Prescribed credit can claim the equivalent number of Mainpro-M1 credits. Canadian
American Osteopathic Association – AOA
CME activities approved for AAFP credit are recognized by the AOA as equivalent to AOA Category 2 credit.
American Academy of Physician Assistants – AAPA
AAPA accepts Category 1 CME approval from the AAFP.
American Association of Nurse Practitioners – AANP
AAFP Prescribed Credits are accepted by the AANP.
American Nurses Credentialing Center – ANCC
According to the ANCC, the continuing education hours approved by the AAFP meet the ANCC-accredited CNE criteria.
Pharmacology Credits
This course is being reviewed and will be acceptable for up to 12 CE credits; please verify with your Medical Board which hours may be applied toward Pharmacology credit.
Hotel Accommodations
Lodging Reservations – Please click here to book online or call the hotel at (407) 939-5277.
If you need additional assistance, please contact our office at 888-533-9031 or 858-566-1500 or by emailing us at info@mceconferences.com.
Please note: Room categories are based on availability at the time of request.
Accommodations – Bask in casual elegance while enjoying New England charm and family-friendly amenities. Relax in the inviting elegance of a plush lobby replete with nautical touches, explore the whimsical Stormalong Bay and rent a variety of watercraft from Bayside Marina. Here, little ones can rise and shine with a Disney Character Breakfast, have a blast at our playground, or make a splash in our kiddie pool. Epcot and Disney's Hollywood Studios are just minutes away. And for a night out, book in-room babysitting for the kids and a relaxing dinner or massage for yourselves.
Amenities Include – 24-hour room service, high-speed Internet access, Satellite TV (includes Disney programming), Health Club Admission, Newspaper delivery, Coffeemaker, Refrigerator, Hairdryer, Iron and ironing board, Pack 'n Play (full-size crib is available upon request), In-room wall safe, Robes, and Laundry facilities/services, nighttime water parade, and access to the pools. Note: Rooms are Non-Smoking. Wheelchair-accessible rooms are available.
Rooms Include: 2 queen beds or one king bed, Dedicated work station, Complimentary Wi-Fi, Flat-screen TV, Wall safe, Coffee maker, Balcony or patio, Expansive pool, lake, garden views, and more, Luxury bath & body products
Standard Rooms – $389 Per Night (Plus Applicable Taxes and Fees)
Bedding: Choose between 2 Queen beds or 1 King bed. Note: Most rooms also have a day bed. (Bed type based upon availability at time of check-in.)
Additional Lodging Information –
Taxes: The Group Room Rates are subject to applicable sales and resort taxes, currently 12½%. There will be no mandatory resort or other fee levied on the sleeping rooms in addition to the Group Room Rate plus applicable taxes (unless required by law).
Additional Adult Charge: Any additional persons 18 years and older is $35 extra per person per night.
Hotel Parking – Standard overnight self-parking is available to registered Guests for a fee that will be applied to their hotel folio upon check-out.
Current Self-parking rates are $25 per night. Current Valet parking rates are also available for $33 per night.
Complimentary Self-parking will be provided during the hours of the meeting for all local and offsite MCE Attendees.
All parking fees include applicable tax and are subject to change.
Lodging Deposit – A Deposit of 1 Night + Tax is due at the time of booking. Balance is due to the resort upon arrival.
Lodging Cancellations – Terms and conditions as per MCE's room agreement with the conference lodging venue:
Should an attendee cancel a reservation, a refund of the deposit and/or cancellation fees will be in accordance with the hotel's general policy at that time (currently a refund is given if an individual's reservation is
canceled at least five days before arrival).
No-shows and early departures are considered a cancellation: No refunds will be issued.
All lodging cancellations must be made directly with the lodging venue. Please refer to your lodging confirmation for contact information and policies.
Register & Book Your Lodging Early! The MCE reduced room rates will be available to registered attendees up until January 20, 2023 (based on availability). Our allotment for reduced room rates may sell out before this date. We urge you to secure your lodging reservation as early as possible. Reduced rates will also be offered for 3 nights pre and post-program dates (based on availability).
Room Reservation Guidelines – The lodging reservation link has been created for the MCE Conference continuing medical education program, and only guests that are registered for this CME conference are eligible to use this site in order to access discounted rooms and/or theme park tickets (if applicable).
Attendees must register within (7) seven days of booking MCE discounted lodging to avoid cancellations or increased nightly rates (depending on Hotel/Resort policy).
We allow a maximum of 2 room reservations per registered attendee, based on availability and rates at the time of booking.
Rooms and/or tickets (if applicable) cannot be purchased for the purpose of, or with the intention of being resold.
All reservations must be made under the registered attendee's name, as all reservations and ticket orders (if applicable) will be audited against the CME program registration list. Should it be necessary, we reserve the right to contact you to request proof of registration. If it is discovered that the reservation and/or ticket order is not for an MCE Conferences participant, the reservations and/or ticket order may be canceled or modified based on the Hotel/Resort policy, and deposits may not be eligible for a refund.
Please note: In order to provide a quality and interactive CME program, MCE Conferences will limit the number of registrations per conference.
Additional Travel Information
Airport Information – The Orlando International Airport (MCO) is located approximately 20 miles (about 30 minutes) from Disney's Grand Floridian Resort & Spa.
Taxi Fare – Estimated fare is approximately $47 each way.
Mears Transportation – Orlando's Transportation Professionals since 1939. For more information or to book a reservation with Mears Transportation, please Click Here or call 407-422-2222.
Shuttlefare – For more information or to book a reservation with Shuttlefare, please Click Here or call 877-300-4826.
Car Rental – To make your discounted car rental reservation, please click on the following links:
(please note: car rental company availability may differ based on airport/ destination)
Disney Park Tickets and More! – To purchase specially-priced Disneyworld® Resort Theme Park tickets, please click here. These special tickets are not available once you arrive at the Resort. Don't delay! Prices are subject to change without notice.
My Disney Experience – To make the most of your upcoming Walt Disney World® Resort visit, let My Disney Experience be your guide to innovative online and mobile tools to help plan and share your upcoming visit. It gives you unprecedented control of your experience, making it easy to save time and enjoy your trip with friends, family, and colleagues. To purchase your special Meeting/Convention Theme Park tickets, please Click Here.
Special Assistance – MCE's policy is to comply with the Americans with Disabilities Act. If special arrangements are necessary for an individual with a disability to attend a conference, please contact our office at 1-888-533-9031.
Please Note: MCE is not associated with the third-party services listed herein and shall not be liable for any services of such third-party providers.
Other Upcoming
Conferences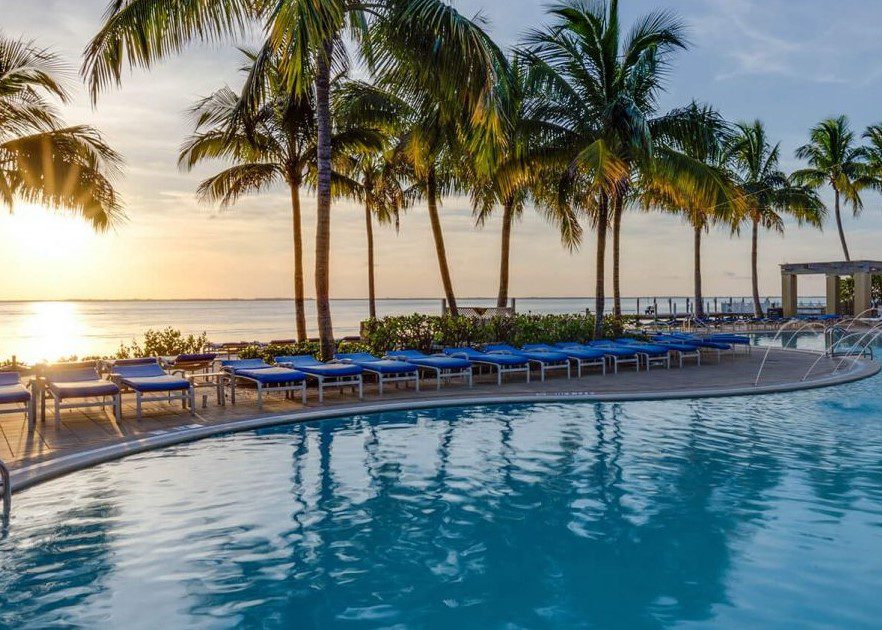 What Are You Waiting For?
Register Early! In order to provide a quality and interactive CME program, MCE Conferences will limit the amount of registrations per conference. Some conferences may have a lower registration limit due to the destination logistics and lodging availability.